PRACTICIES – Partnership against violent radicalization in the cities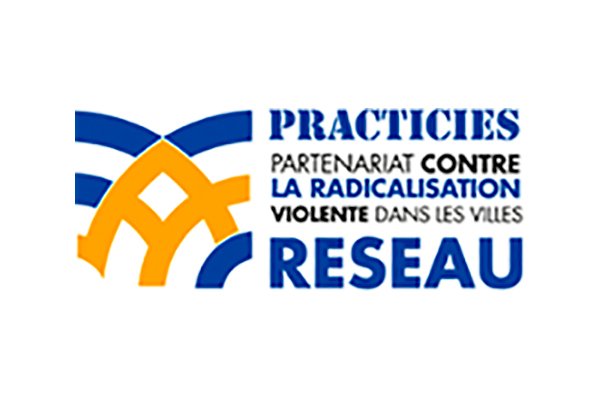 PRACTICIES mobilises networks of European cities, experts from the fields of humanities, political science and information science to better understand the human roots of violent radicalisation and to characterise these processes from their origins and build concrete and practical prevention tools. To achieve these objectives, the PRACTICIES project is based on the cooperation of expertise in the field of urban security in cities and the experience of national counter-terrorism structures. Our project aims to evaluate the existing procedures of registration, identification of young people in the process of radicalisation in an urban space. Describe and explain the social course of the transition to radical action, in order to provide concrete tools for action. For this purpose, our project will be structured in 6 work packages:
Synthesis and European consensus on radicalisation processes fostering the construction of an aetiology of radicalisation processes and radicalisation tipping point levels.
Early prevention and an inclusive and civil education that will be based on the implementation of concrete actions to structure counter discourse and human alliances against violent radicalisation.
Evaluation of the procedures of denunciation, identification, treatment of radicalised persons through the comparative analysis of the procedures applied in the implementing agencies.
Fighting against breaking speech and counter-speech. Construction of a glossary of breaking speech in Europe (multilingual).
Technological tools to be designed for "practitioners" and "end-users" to promote youth protection and indoctrination attempts by promoting the characterisation of sources and resources of hate speech and radicalisation.
Evaluation and innovation in urban radicalisation prevention policy by proposing new experiences, disseminating good practices and promoting the mapping of competences of local actors in the prevention and treatment of radicalisation.
INDEPENDENT ETHICS ADVISORS
UNIVERSITE TOULOUSE II-JEAN JAURES

MINISTERIO DEL INTERIOR

FACHHOCHSCHULE SALZBURG GMBH

VERTICAL
UNIVERSITA DELLA CALABRIA
UNIVERSITE DE LILLE
KANTAR BELGIUM
Media Actie Kuregem Stad
STADTGEMEINDE SALZBURG
UNIVERSIDAD REY JUAN CARLOS

QUALIFY JUST – IT SOLUTIONS AND CONSULTING LDA

UNIVERSITE GRENOBLE ALPES

UNIVERSITY OF PIRAEUS RESEARCH CENTER

KENTRO MELETON ASFALEIAS

OFFICE NATIONAL D'ETUDES ET DE RECHERCHES AEROSPATIALES
AYUNTAMIENTO DE MADRID
MUNICIPIO DA AMADORA

METROPOLE NICE COTE D'AZUR

FORUM EUROPEEN POUR LA SECURITE URBAINE

ASSOCIATION FORUM DES SCIENCES SOCIALES APPLIQUEES
COMMUNE DE TOULOUSE

FUNDACION CENTRO TECNOLOXICO DE TELECOMUNICACIONS DE GALICIA

ALILAD
DIRECAO-GERAL DE REINSERCAO E SERVICOS PRISIONAIS